National LED was contacted by DeNora Water Technologies looking for a lighting solution for their warehouse, manufacturing facility, and mezzanine storage area at their main facilities in Stafford, TX. Their existing lighting, which was composed of florescent tube high bays and 2×4 troffers, offered year-round maintenance issues with bulbs constantly in need of replacement, and sporadic lighting areas leaving the DeNora teams looking for parts and doing work with headlamps to see in certain areas. Josh and the team were able to provide DeNora staff a comprehensive lighting plan from the use of a photometric analysis. From measuring the room and ceiling height, the National LED team was able to put together a lighting design that would sufficiently light the entire facility with enough foot candles to make the intricate work of the DeNora machinists clearly seen.
National LED offers premium high bay LED luminaire for all types of services, from warehouse lighting to airport hanger lighting.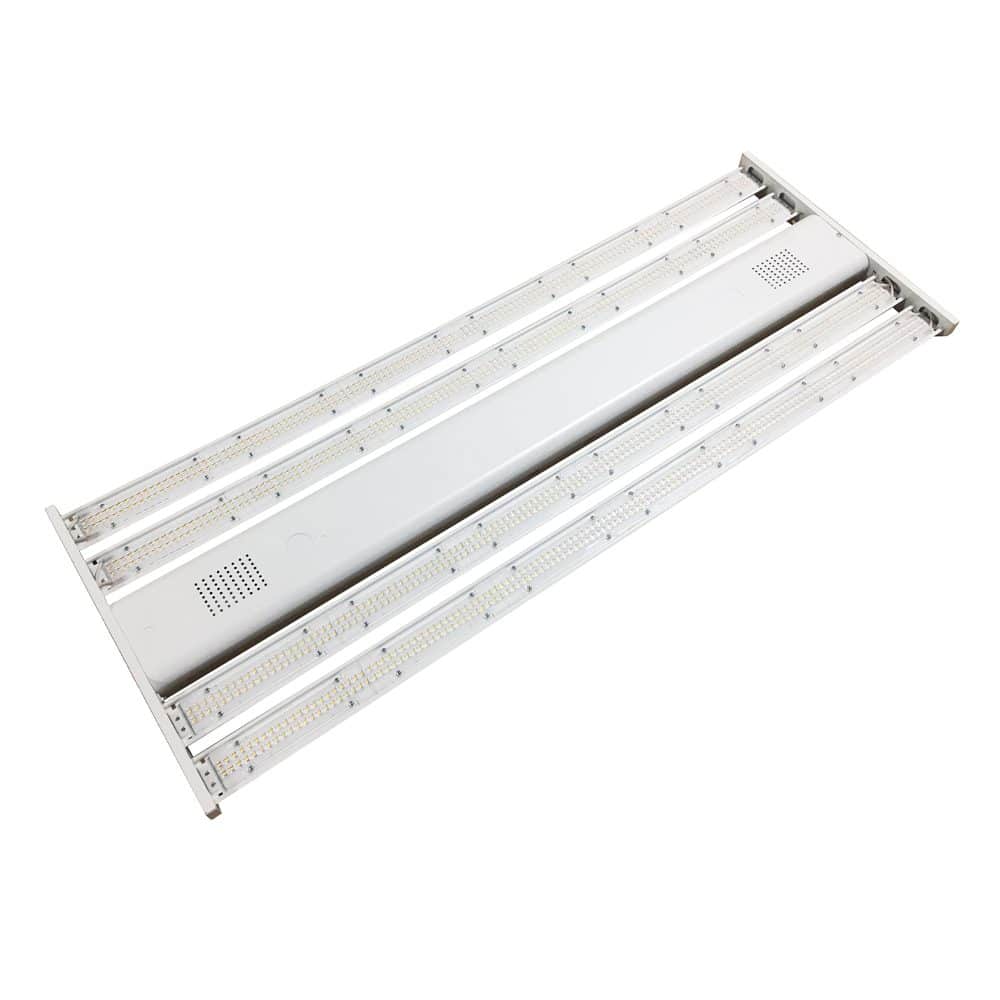 Once the photometrics with the new National LED Exsabay High Bay fixtures and L-Grid Extreme Edge 2×4 Troffers were presented, the sales team, along with the engineering department, began their process of helping DeNora fine tune their lighting needs, all while staying in the budget they were looking for. With the green light to start, National LED took care of the rest: We contracted the electricians from the national approved vendor list, reserved all lifts and other equipment needed for installation, and took the entire team of electricians and DeNora staff through a site walk through, making sure everyone was on page with the scope of work.
The retrofit began in Mid-May with the delivery of the fixtures and boom lift to the warehouse, and the electrician crew began the lighting exchange with the high bays. Over 52 high bay fixtures were replaced, along with 60 2×4 toffers and 14 lowbays for the mezzanine area. Over three days of continuous work was completed, and the facility had a brand new look! Workers could clearly see their workspaces, safety was dramatically improved, and all while saving in energy costs for DeNora! Along with the 10-year industry-leading limited warranty, there won't be time lost changing out bulbs any time soon!
If you find yourself not being able to see your work, or are spending too much time repairing your lighting system instead of the important stuff, make sure you give the crew at National LED a call to schedule your consultation today! Our lighting experts are ready to help!