Why Choose National LED for your Office Building LED Lighting Conversion?
When you want a company to do work on your business, you want one with a lot of experience. National LED has provided LED lighting solutions to many office buildings all over the United States. We have provided LED lighting installations in some of the best-known companies, particularly Houston. We know that the offices of our customers are their organizations' backbones, and we're proud to play an important role in properly lighting them. We work closely with our customers from the concept to the completion. This ensures that they have the very best LED lighting for their office's workflow and building layout.
Another reason why LED lighting is so popular in an office setting is that it looks great. It gives your space an elegant look that no other kind of light source can provide. And because the bulbs are so bright, it can help to create an atmosphere that makes the work environment more cheerful and exciting.
We have a large variety of lighting products like LED office lights that you can choose from, so you should have no trouble finding one that will work best for your office. We do our best to make your LED lighting solution as efficient and effective as possible.
How Your Office Building can Benefit from our LED Lighting
In more recent years, LED lighting has become one of the most prominent types of lighting. The reason for this is the variety of benefits that it provides both homeowners and businesses when compared with other types of lighting. Below are some of the most attractive benefits that LED lighting provides.
Many people think about LED lighting as the best choice for a new type of lighting for their home or office. The fact is that this type of lighting doesn't only work in commercial buildings; it's now being used in many different rooms and environments. Here's why it's so popular and why it can help you make the best possible decision about which light to buy.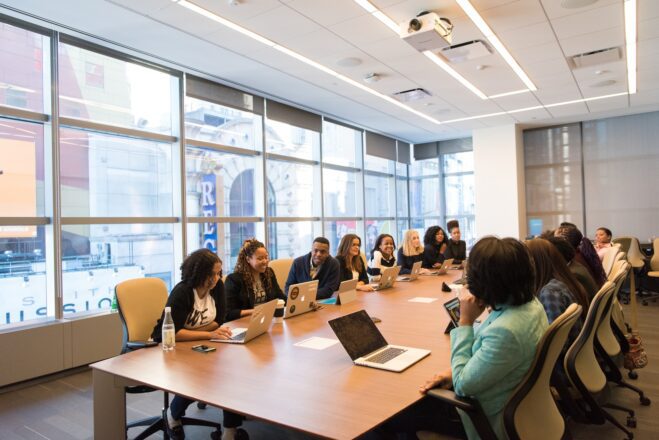 LED Lighting is Eco-Friendly
One of the best things about LED lighting is that it's good for the environment. The fluorescent bulbs contain mercury and require to be disposed of properly since mercury can be damaging to the environment. If the bulb breaks, mercury exposure can happen, and this can be dangerous to anyone's health. Since LED office lights don't contain mercury, they're a lot safer to use in your office. They also are simpler to dispose of.
It's important to be environmentally friendly, which is why we are so happy to provide LED lighting.
High-Quality LED Office Lighting
A LED bulb will produce a higher quality and brighter lighting when compared with other types of lighting. Unlike the fluorescent light bulbs, LED office lights don't flicker and their aura and color are very vibrant. Having a much safer environment to work in will help with boosting employee productivity and morale whereas poor lighting can cause employees stress and negatively affect their productivity and mood.
Reduced Costs
One of the main benefits of LED lighting in an office setting is that it is energy efficient. This means that it will use less power than other types of lighting. This can help you save money on your heating bills because it will keep the lights at a reasonable temperature and not be as likely to go on and off during the day.
When you manage an office, one of the things that you want to do is keep an eye on your costs. Energy costs can be a big part of the bills that you pay every month. At National LED, we will help you with lowering your energy costs. We'll start by beginning with a photometric layout of the office building to find out what type of LED lighting will work best for your building.
Why are LED lights less expensive? First of all, they give off less heat. This is going to help with lowering your air conditioning costs. Not only that, but they also last much longer, lasting at approximately 50,000 – 100,000 hours on average. Not only does this mean that you have fewer light bulbs to buy, but you'll also save time since you won't have to replace them as often.
Once you've got a variety of these lamps, you'll be amazed at how many benefits they offer and at how affordable they are. Many of the most common bulbs used for the lighting have been known to last as long as 20 years or more. This means that they can provide great benefits for anyone who uses the lamps in an office environment.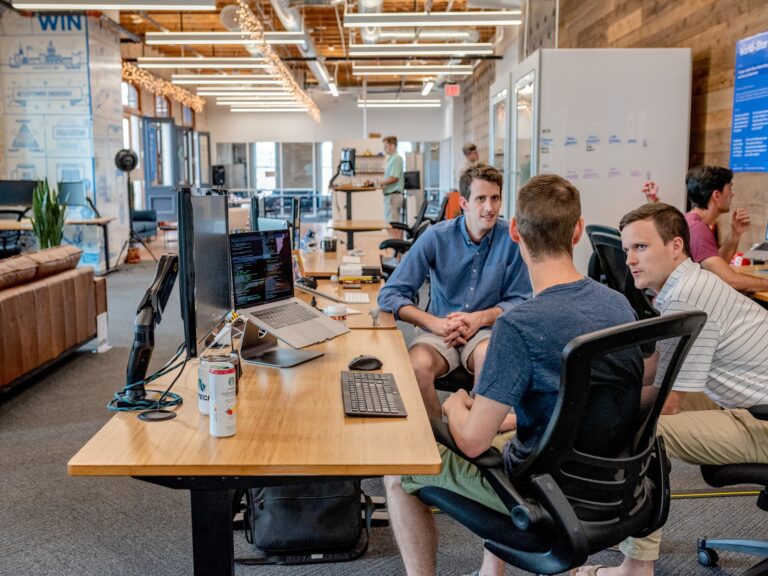 Types of LED Lighting You Can Use In Your Office Building
We have a lot of outdoor and indoor commercial LED lighting products from which to choose, so you can find one that will work best for your needs. Each one of our products comes with a 10-year Manufacturer Warranty, and customer satisfaction is our number one priority. We also have a wide variety of LED choices for warehouses, including light grids, ceiling bay lights, high intensity outdoor led floodlights, and many more.
Conclusion—The Only Choice for your turnkey LED retrofit solution
We have a wide variety of LED lighting like LED office lights options to meet the needs of your office buildings. If you have any questions, please feel free to contact us and let us know how we can help you. We are always glad to answer your questions and help you in any way that we can.