Why Choose National LED for Your Manufacturing Facility LED Lighting Conversion?
When you're looking for a company to do work in your business, you want to choose one that has a long history of excellence. At National LED, we have worked with companies all over the country, installing LED lighting in different types of businesses, including manufacturing facilities. When you are a manufacturer, you want to make sure that you have the right amount of light to ensure that you are creating the highest quality. That's why choosing LED lighting is so important.
We have a large variety of different LED lighting products that you can choose from, so you can find just the right items for your building. We also are very concerned about your satisfaction, so we're always ready to answer questions and give you advice based on your company's needs and expectations.
How Your Manufacturing Facility can Benefit from Our LED Lighting
When you own a manufacturing facility, you have a lot of concerns. Not only do you want to make sure that your employees stay safe while they're at work, but you also want to make sure that they have the right amount of light to see while they are working. When you choose LED lighting, you will discover that it will help you achieve these goals and more. Below are three benefits of using LED lighting.
LED lighting can be used in several manufacturing facilities. The most popular applications are in the food and beverage industry. Many of the new products that have made their way to the market have been invented with the help of science and technology. Using LED lights, manufacturers are able to save energy, cut down on waste, improve the product's quality, and most importantly, have an effective way to control costs.
LEDs are known as "light-emitting diodes." They are the next generation of light bulbs that produce light without having any filament. They can be used in several different applications including in signs and banners for the outside of a building, in the food industry, and even as street lights. In fact, many cities around the world have now banned the use of traditional incandescent bulbs in their parks and squares. LED lights are the best alternative for these areas due to their efficiency.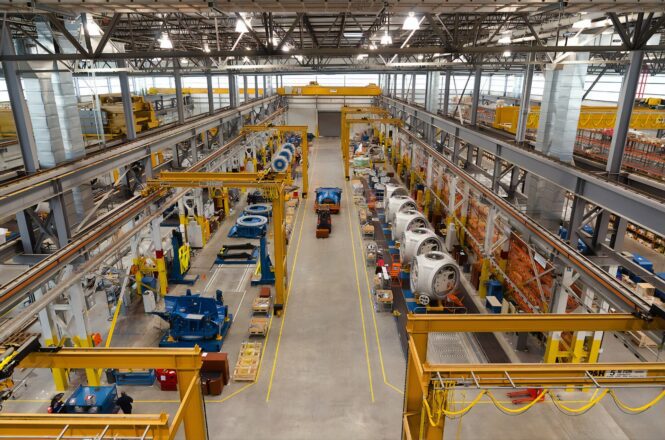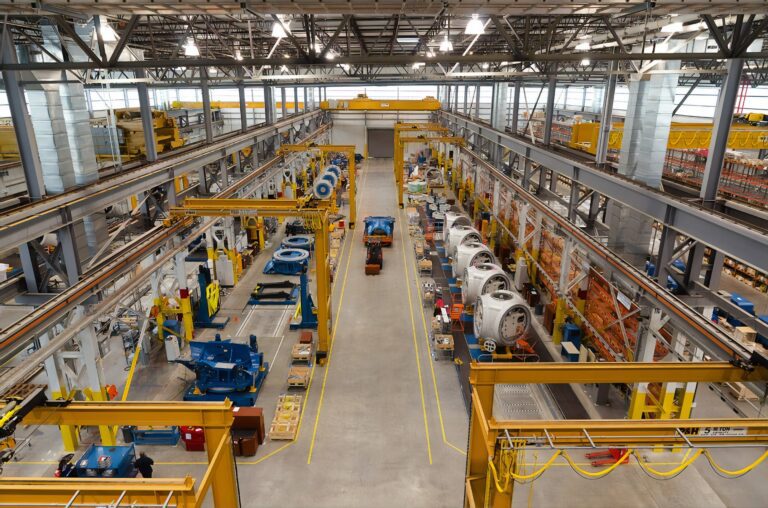 Better Safety
A huge concern in any type of business, but especially in a manufacturing facility, is safety. When you put LED lighting in your facility, it will give your employees the amount of light that they need to do their work safely. Light not only will help them work safely, but it will also help them see any types of hazards that might be on the floor or machinery arms sticking out. Giving your employees a well-lit workspace helps them stay safe.
Another popular use of this type of light is in lighting large areas of the facility that may be off-limits to employees who are not in direct line of sight of the facility. This allows for the production staff to remain safe from any accidents.
Higher Quality
Another thing that is important when it comes to a manufacturing facility is the quality of the products you're creating. When you have LED lighting, it's going to help your employees see what they are doing and help them catch any mistakes before the items are sent to customers. Sharp and bright lighting helps your quality control and helps you ensure that your customers are getting the best quality items.
Lower Costs
While there are many benefits to LED lighting, the biggest drawback is the price of these lighting fixtures. A single incandescent bulb produces more heat than LED bulbs, which is what is being saved with the use of the light. For the same amount of light produced by a regular incandescent bulb, LED bulbs require half the amount of power. This makes them a better choice for smaller production areas that do not have to support as much lighting. Some people who have to run production lines in high-temperature areas may want to replace the lights in these areas with the newer types of LED lights.
Because they produce less heat, the lights in these production centers are also able to be placed at higher altitudes and above water. The cost of the light itself, however, increases significantly in higher temperatures. They are also known to create more light than traditional incandescent bulbs due to their greater light spectrum and a shorter life. For these reasons, they are often used for use in places that need a lot of bright light.
As a business owner, you want to keep costs as low as possible. That's why LED lighting is a great choice for your business. Not only does LED lighting use less energy, reducing your energy bill, but the bulbs also last much longer meaning they have to be replaced less often.
Environment
When the lights in production areas are kept at higher temperatures, they are able to produce more light than older incandescent bulbs. This allows for a wide array of colors to be produced. The different color ranges produced are what gives LED lights their ability to produce different effects.
Different types of lighting have different uses. A general rule of thumb when using the light in a production area is to place the fixtures in a certain location for the best results. The placement should be where it can create a bright enough beam that can clearly be seen from several feet away. This is important because this is what customers will see when they enter or leave the facility.
The placement of the lighting also affects how it heats up. There are fixtures that can be positioned to directly face the door or window of the facility. These fixtures produce the most light because they heat up quickly. The use of the fixtures inside the production area should also be careful because they can cause a rise in temperature.
One of the newest types of LED lighting that is becoming popular for indoor plants is the type that is designed to be placed in the middle of a plant. These fixtures are generally placed above the growing area. When placed at the back of the room, they provide the maximum amount of light possible to ensure that it will not interfere with plant growth.
Easier Maintenance
There are few things more annoying than having to go up and change light bulbs. Not only does it take up time, but it can also be dangerous. But when you choose LED lighting, you will have to change your light bulbs less often because they last much longer. 
How to Choose the Right LED Lighting for Your Manufacturing Facility
We know how important it is to choose the right LED lighting solutions for your business. That's why we offer so many LED lighting options. Some other manufacturing facilities have chosen different types of LED lights such as LED Canopy Lights and  LED Wall Packs. But if you have a different vision for your company or you are feeling overwhelmed, please reach out to us and we'll be glad to give you some advice. It doesn't matter what kind of lighting you choose, you can do it with confidence because all of the products come with a 10-year Manufacturer Warranty. We want to make sure that you are happy with our products and we stand behind them.