Why Choose National LED for Your Car Dealership LED Lighting Conversion?
As a leading installer of LED lighting solutions in the country, we know how important it is to have the right type of LED lighting in your business. Not only does commercial LED lighting help customers clearly see what your business has to offer, but it also can help them stay safe and have confidence in your company.
We have worked with some of the most well-known companies in the world, and our experience crosses over a variety of business niches. No matter what you're looking for, we have a wide variety of lighting products to suit your lighting needs.  National LED has the experience and products you need to create a professional, functional and clean appearance in your car dealership.
How Your Car Dealership can Benefit from Our LED Lighting
When customers come into your car dealership, whether you sell used or new cars, you want them to have confidence in the cars that you sell and in your integrity. Below are three ways that LED lighting can help you do this.
Properly Highlight the Cars
Your cars are the main selling point for your car dealership. Having the right lighting inside and outside of your dealership can not only cast your cars in the right light but ensure that customers are able to see exactly what you're offering. Although it may seem like a small issue, it can psychologically make a difference in whether a customer buys a car or passes it by. If a car dealership isn't well-lit, potential customers may think that you have something to hide. But with a well-lit showroom and parking lot, it shows that you have confidence in the cars you're selling.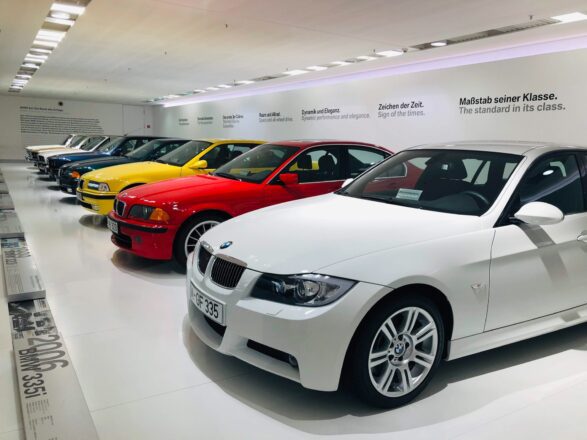 Help Your Dealership Look Its Best
When you go past a dark or poorly lit business, what do you think? Chances are that you may believe that they're either closed or that they may not be the safest place with which to do business. But when your business is well lit and bright, not only will it draw more attention to your business but it will help you gain their confidence. It will help them feel welcome and that your business is legitimate. LED lighting will also be very helpful for customers doing test drives.
Reduced Costs
As the owner of a car dealership, you know that it's not a cheap task. Not only do you have your inventory, but you have your operating costs and payroll. When you change to LED lighting, you can help reduce some of your operating costs by lowering your electricity bill. Not only are LED lights more energy-efficient, but they also last much longer than traditional lights. 
As car dealerships struggle to keep their vehicles in good condition, many owners are turning to LED light bulbs as a means of saving money on their automotive expenses. The fact is that these lights actually do not produce as much heat as traditional incandescent bulbs, and as a result, they tend to last longer than the conventional types of bulbs.
Efficiency
One of the biggest reasons for its popularity as a vehicle light bulb is that it is much more efficient than other kinds of lights. In fact, some LED lights are actually five times more efficient than others. That being said, it should be noted that not all dealerships use this kind of technology, so be sure to ask your car dealer if your vehicle uses any kind of fluorescent or LED light bulbs.
In fact, some LED lights are actually five times more efficient than others.
Types of LED Lighting You can use in Your Car Dealerships
We have a large variety of lighting products with many features, shapes and sizes to give you many options to choose from. Some of our more popular LED lighting options for an auto dealership are LED Canopy Lights, LED Grids, and LED Wall Packs.
No matter what type of lighting you decide is right for your car dealership, you can buy them with confidence. Our products are made from high-quality materials that can stand up to the elements. Therefore, you don't need to worry about the weather, as your car dealership will be properly lit with our LED lights. Moreover, all of our products have a 10-year Manufacturer Warranty, because we stand behind our products.
Conclusion
At National LED, we put customer satisfaction first. Our LED lighting products provide numerous benefits and can help your auto dealership look beautiful while being extremely energy efficient. With the proper LED lighting, you can accelerate the growth of your business, and help it reach new heights!
Have any questions? Please feel free to contact us and let us show you what we can do for your car dealership!