Why‌ ‌Choose‌ ‌National‌ ‌LED‌ ‌for‌ ‌Your‌ Storage Facility ‌LED‌ ‌Lighting‌ ‌Conversion?‌
As a storage facility, you offer a very valuable service to your customers. You help people who are in transition and who are moving from one place to another, you help people who have a business and who are looking for places to store their inventory and you help many other people.
One of the best things that you can do is make sure that they have a well-lit facility to store their items in. but why do should you choose National LED? Below are three reasons why so many people choose our company for their LED lighting.
Experience – We have been in business for many years and we have helped customers all over the United States with their LED lighting needs.
Warranty – Every one of our items comes with a 10-year manufacturer warranty
Variety – We have a large variety of different lighting options.
How Your Storage Facility can Benefit from Our LED Lighting
As a storage facility, you may think that lighting isn't as important, but nothing is further from the truth. Just like any type of business, you want to make sure that your business provides your customers with the things that they expect. Below are some benefits that our LED lighting can offer your storage facility.
Safety
When you have a business, one thing you want to do is make sure that both your employees and your customers are safe. That's where LED lighting comes in. because it's bright, it will ensure that your storage facility is well lit and that can help with keeping everyone who comes to your facility safe. You want to make sure that your parking lot and the whole storage facility is lit up so that everyone is safe no matter where they are.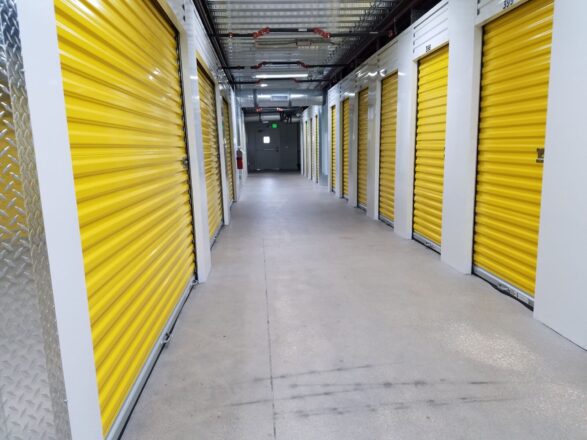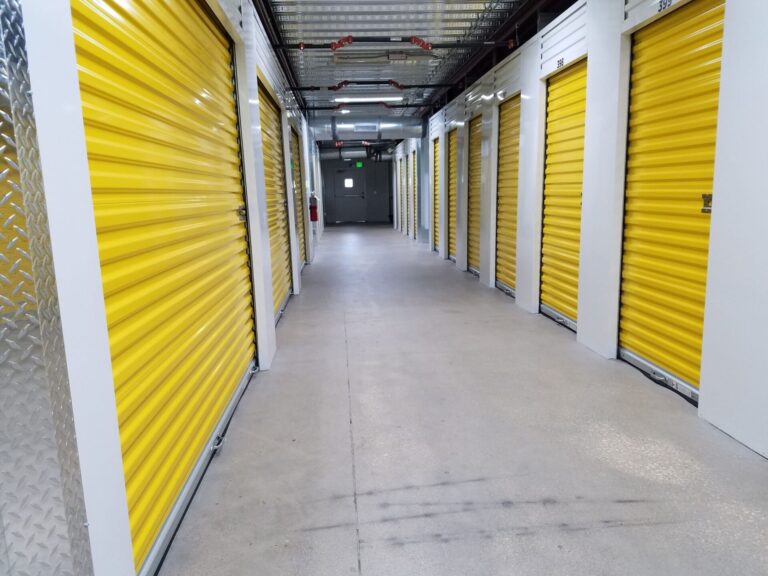 Visibility
When you have a business, you want to make sure that it is visible to everyone who comes to it. That's why having LED lighting is so important. The bright lights that LED lighting offers help customers and potential customers see your storage facility day or night
Good Customer Service
One of the best things about using LED lighting in your storage facility is the customer service that you will provide your customers. Having a safe, well-lit facility that they can store their items in is something that every customer wants. Since LED bulbs last much longer, this helps them have a well-lit storage unit for much longer.
Savings
One thing that LED lighting is known for is how it can save you a lot of money because LED bulbs are much more energy-efficient when compared with other types of light bulbs. This can help you save money on your overhead. The bulbs also last a lot longer, which means that you don't have to replace your bulbs as often, which also will save you money.
Let Us Show You What We can do
Are you the owner of a storage facility? Why not give us a call and let us show you what we can do to help your business? We have a lot of different types of lighting options that you can choose from, and we are happy to sit down and talk with you to find out what you want and need. If you're interested in knowing more, give us a call and we'll answer your questions.
Self Storage Lighting Design
Self-storage lighting design is extremely important and should be given plenty of attention because it's going to be there for a very long time, and it's going to be in your very face. You really want it to serve you, not scare you, so think carefully about what kind of lighting design it is you want for your own property.
When it comes to self-storage lighting design, it doesn't matter if you're getting the best quality light fixture or perhaps the most expensive one that you can afford, as long as you have a bright light that shines into your room, then that's all that matters. If you have dark or gloomy rooms, you need to make sure that there is bright and appropriate lighting to light up the corners of your room and the areas you want to be able to see, such as through your bedroom door and the bed. You want bright light on your kitchen countertops, and on the worktop. You should have great, clear lighting throughout your entire property.
You also need to have bright lights, so that your visitors don't have to strain their eyes, when they are trying to view your property from outside. And of course, you have to make sure that the lights themselves look attractive. They can have all kinds of different materials and colors, but they have to have the proper effect. The wrong bulbs can make a room look very cold and even claustrophobic. In fact you may need to hire someone to come in at nighttime to do some touch-ups on your self-storage lighting design. So get it right the first time, and you'll be glad you did.
Self Storage Lighting Plan
You have come to the right place to learn about a self storage lighting plan that you can use to create a great interior design. The type of lighting that you need in your storage facility will depend on what you want it for. If you are looking for something decorative then there are several different types of lights that you can buy or even make yourself. If you have a business and need to protect your products from sunlight, you may want to purchase special light fixtures or a ceiling-mounted light. In many cases, you can even find lights that you can put up yourself.
The most important thing that you can do when you develop your self storage lighting plan is to make sure that you choose the right colors. The colors that you choose are going to have a major effect on the way that the light hits the objects that you store. There are a lot of different colored lights that are designed to be placed into the light fixtures that you have purchased. Make sure that you select ones that reflect the color of the furniture and carpet. Once you select the colors that you want the lights to have then you will have to determine how far they are going to be placed from the walls. You should also have a good idea of what is going to be placed inside the walls before you begin to set up the lights. If you want to put something that is not going to be in direct sunlight then you need to make sure that the lights are not too close to each other.
If you do decide to install your own self storage lights then it is important that you purchase them from a reputable company. You need to ensure that they will last you for years to come. It is also very important that you make sure that you select a light that is going to provide you with a beautiful and easy to maintain environment when you are storing your belongings.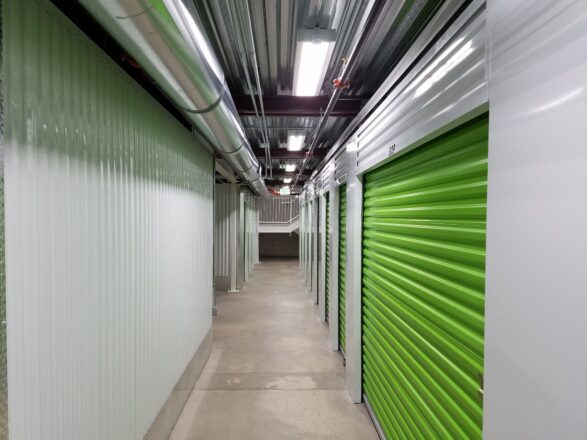 How to Light Up a Self Storage
There are several different methods that you can use to learn how to light up a self storage unit. One of the simplest ways that you can learn how to light up a self storage unit is by purchasing some LED light kits that you can simply attach to a pair of tweezers and you'll have yourself some portable lighting. This is a great idea because you don't have to worry about any wires getting in your way, and it also gives you a nice, portable way to light up a self storage unit. Many times people use these kits during the day for their personal safety, but also to create an extra security measure at night in order to discourage would be intruders from getting inside their units.
Another method that you can learn how to light up a self storage unit is by buying a small lamp. These lamps usually come with some sort of battery that is used to run the light, which means that you won't have to worry about having to keep replacing the batteries over time as well. You will typically find that the batteries will last a very long time, and you should only have to purchase a new battery every so often. If you're looking to learn how to light up a self storage unit, this is an excellent option. This is something that is especially helpful when you're storing large amounts of things in your storage unit because you can use the lamp to make the container look larger and more attractive to anyone who might walk into your unit.