LED parking lot lights are a great choice for businesses looking to enhance their parking lot appearance, increase safety and efficiency, and reduce their environmental footprint. Compared to other types of lighting, LEDs consume much less energy while providing a brighter, more evenly distributed light. And because they blend so seamlessly with the surrounding environment, they offer an aesthetically pleasing alternative to traditional parking lot lights. In addition, they are extremely durable and long lasting, which means businesses can enjoy all of these benefits without having to worry about frequent replacements or repairs. Overall, LED parking lot lights are an excellent choice for any business looking to improve the way its parking lot looks and functions, while reducing its environmental impact at the same time.
Benefits of using LED lights in parking garages
Reduced energy consumption and long life span
When it comes to parking lot lighting, LEDs offer significant advantages over traditional incandescent bulbs. Not only do LEDs use up to 75% less energy, but they also have a considerably longer life span. Whereas incandescent bulbs typically only last for 2,000 hours, LEDs can last for 150,000 hours or more. As a result, parking lots that switch to LED lighting can expect to see reduced energy consumption and lower maintenance costs. In addition, LEDs produce a whiter, brighter light that can improve visibility and safety in parking areas. For all these reasons, it's no wonder that LED parking lot lights are becoming increasingly popular.
Increased safety and security
Managers can use LED lighting strategically to create clear pathways and deter crime. By installing high output LED lights in parking lots and other areas where people are likely to congregate, they can significantly improve safety and security. The bright, consistent light provided by LEDs makes it easier for people to see potential hazards, and it also makes it more difficult for criminals to hide. In addition, the long lifespan of LEDs means that businesses qith parking lots can save money on maintenance and replacement costs. As a result, investing in LED lighting is an effective way to improve safety and security in parking lots and other public spaces.
Improved visibility
When it comes to parking lot lighting, one of the most important considerations is visibility. After all, a parking lot is typically only as safe as its lighting allows it to be. And when it comes to visibility, LED lights are simply in a class of their own. Thanks to their high output and efficient design, LED parking lot lights produce a much brighter light than traditional incandescent bulbs. As a result, they can help to improve visibility in even the largest parking lots. In addition, LED parking lot lights are also significantly more energy-efficient than their traditional counterparts. So not only will they help to keep your parking lot safe, but they'll also help you save money on your energy bill.
Good for your wallet, great for the environment
When it comes to parking lot lights, there are many factors to consider. One of the most important is their impact on the environment, since parking lots and other outdoor structures are often prone to severe weather conditions like heat and high winds. While traditional parking lot lights tend to rely on clunky metal fixtures that release high levels of greenhouse gases as they operate, newer led lights offer a more environmentally friendly option. Not only are led parking lot lights more energy efficient than their counterparts, but they also give off less heat during operation, helping to keep parking lots cool and comfortable in even the harshest conditions. Additionally, led parking lot lights have the advantage of being much smaller and less bulky than standard models, allowing for greater flexibility in terms-of installation and usability. As such, it is clear that when it comes to environmental sustainability, led lighting is definitely the way to go for parking lots and other outdoor spaces.
At National LED, we offer a wide range of parking lots LED lighting solutions that are designed to meet the unique needs of parking facilities of all sizes. Our parking lot lights are built to provide high levels of illumination while reducing energy consumption, making them an efficient and cost-effective choice for parking garages. Additionally, our high output LED lights are ideal for parking facilities that need to maximize visibility and safety at night.
Even at temperatures anywhere between -30F and 104F, our parking lot LED lights are the perfect choice for illuminating parking lots and other large outdoor spaces. These high-output LEDs are equipped with motion sensors that allow them to automatically turn on when someone enters the area, meaning they can help to provide safe, reliable lighting at all times. Another great feature of our parking lot LED lights is their advanced lumen output, which ranges from 15000 to 40000 lumens depending on the size of your space. So if you're looking for maximum visibility and efficiency in your parking areas, look no further than parking lot LED lights from National LED. We guarantee that you won't find a better option anywhere else!
Parking lots LED lighting: DoradoXLE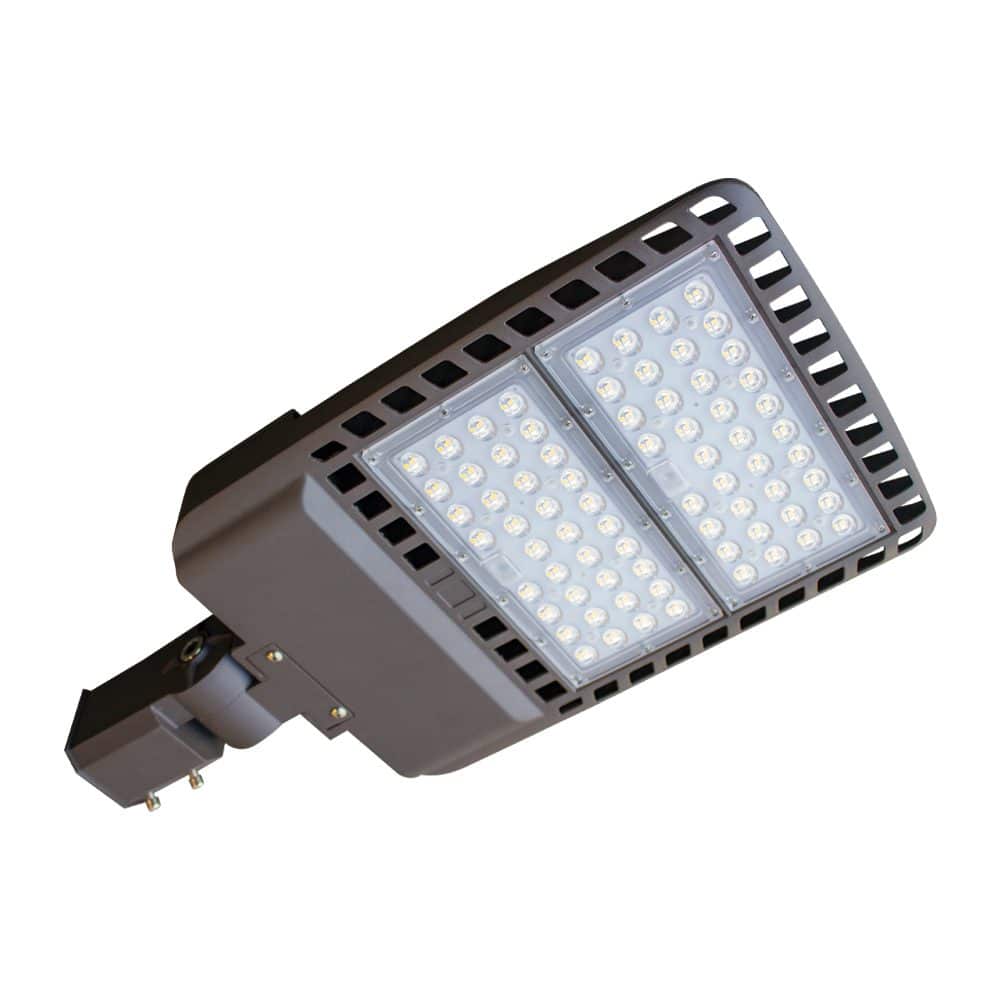 National LED's DoradoXLE is perfect for parking lots and other exterior flood lighting applications. The light can be mounted either vertically or horizontally to suit any need, and there are five different light distributions available to choose from. Additionally, the DoradoXLE is available in several different finishes to match any aesthetic. parking lots and other areas with high traffic. The parking lot lights are also great for security purposes as they provide a high level of illumination. National LED's DoradoXLE is the perfect solution for any exterior lighting need.
Parking garage LED lighting: DoradoXLP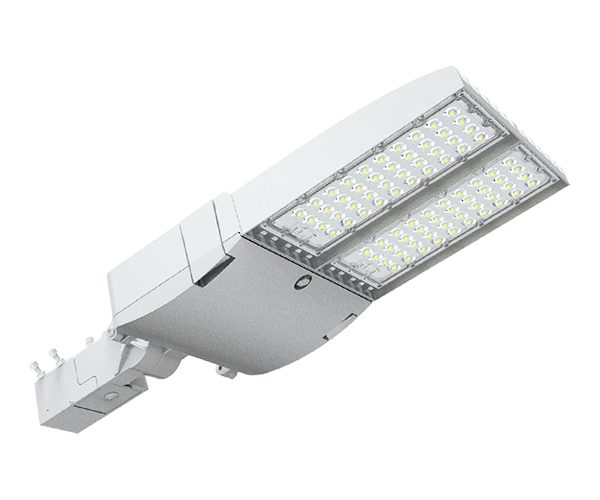 The DoradoXLP parking lot luminaire is the premium choice for new construction or retrofit opportunities needing high performance illumination. Its minimalistic aesthetic and outstanding photometric performance make it ideal for parking lots at auto dealerships, educational facilities, or any other commercial space where high output led lighting is needed. The DoradoXLP offers multiple choices of precision optics and versatile mounting options to get the light exactly where you need it. With a variety of mounting options and precision optics, the DoradoXLP parking lot luminaire is the perfect choice for any outdoor lighting project.
If you are looking for quality parking lots led lighting, look no further than National LED. Our high-output led lights are specifically designed to provide the perfect level of illumination for parking lots and garages. With a wide range of styles and sizes to choose from, we can help you find the parking lot lights that best suit your needs. And we offer financing options to help make our parking lot lighting more affordable for all businesses. So contact us today and let us help you find the parking garage lights that will keep your parking spaces well lit and safe. It's a decision you won't regret!