LED parking garage lighting is a popular choice for many businesses, as it offers a range of benefits in terms of safety, efficiency, and cost-effectiveness. These high output LED lights are perfect for parking garages, as they provide bright illumination that is ideal for maneuvering vehicles safely in dimly lit areas. Moreover, parking garage LED lights are designed to run for hours at a time without overheating or causing burn hazards, making them the ideal choice for busy parking garages that experience heavy traffic throughout the day. Additionally, they use significantly less energy than traditional parking garage lights, saving businesses both money and energy over time. Overall, parking garage LED lighting is an excellent choice for any business looking to improve safety, reduce costs, and increase efficiency in their parking garages.
Benefits of using LED lights in parking garages
When it comes to parking garage lighting, there are many benefits to choosing LED lights over fluorescent ones. For starters, LEDs offer high outputs with lower energy consumption, making them an efficient and cost-effective choice. In addition, parking garages often experience frequent power outages due to electrical surges and lightning strikes. Because LED bulbs are much more resistant to these kinds of disruptions, they are better suited for use in parking lots where safety is a top priority. And finally, many parking lots also struggle with high temperatures and humidity levels, which can lead to premature aging of light fixtures and other problems. Luckily, LEDs are able to withstand these harsh conditions without losing their luminosity or requiring costly repairs. Overall, it is clear that using LED lighting in parking garages is the most sensible choice for drivers and building owners alike.
National LED offers a wide range of parking garage LED lighting solutions to meet the needs of any parking facility. Our parking garage lights are designed to provide high levels of illumination while reducing energy consumption. In addition, our high output led lights are perfect for parking garages that need to provide maximum visibility. Whether you are looking for parking garage led lighting that is stylish or functional, National LED has the right solution for you.

Parking garage LED lighting: QubePark XL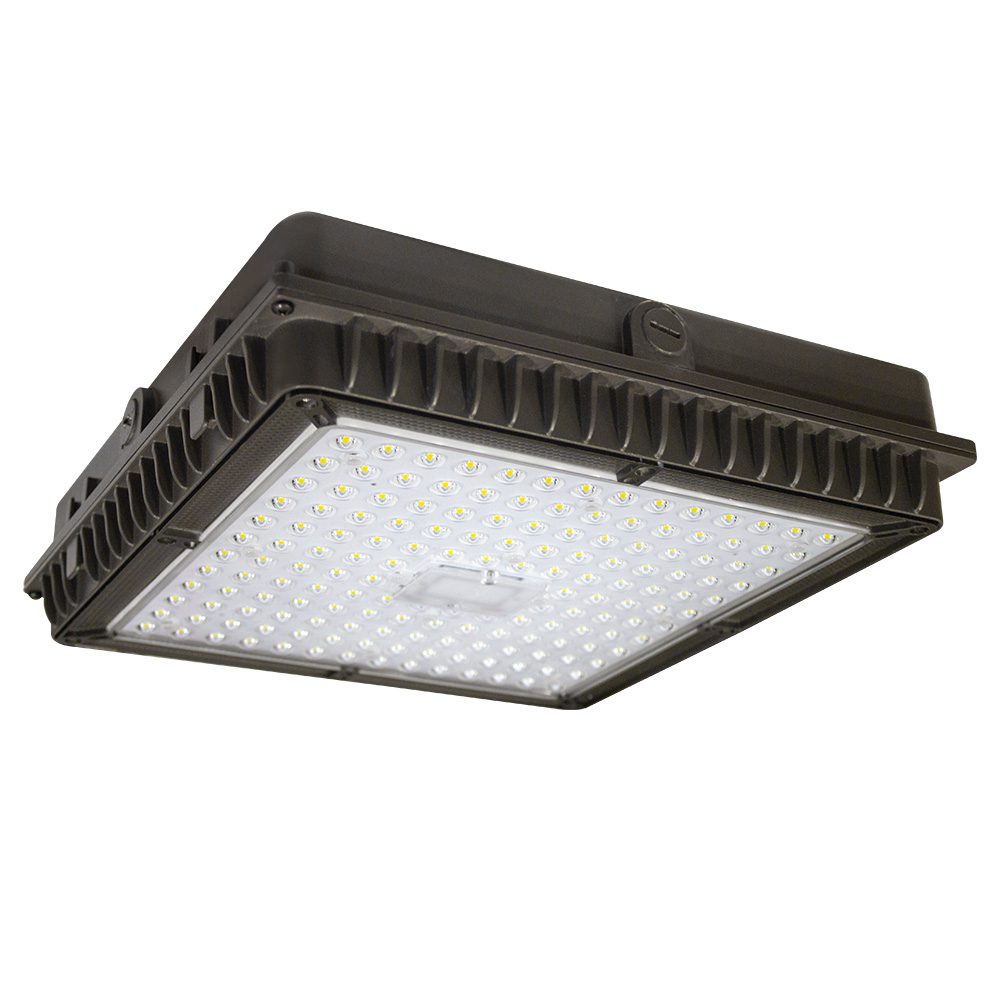 The QubePark XL is a cutting-edge lighting solution that is perfect for parking garages and other commercial spaces. Its slender, low-profile design makes it easy to mount below the canopy deck, while its rugged construction ensures that it can withstand the rigors of long-term parking. Moreover, this versatile luminaire can be adapted to fit seamlessly into existing architectural plans, making it an ideal choice for parking garages that need an upgrade. And thanks to its Type V optical distribution, which optimizes spacing and illumination, the QubePark XL is able to provide optimal light coverage in even the largest parking garages. So if you're looking for durable and cost-effective parking garage lights, check out the QubePark XL!
Parking garage LED lighting: PJF2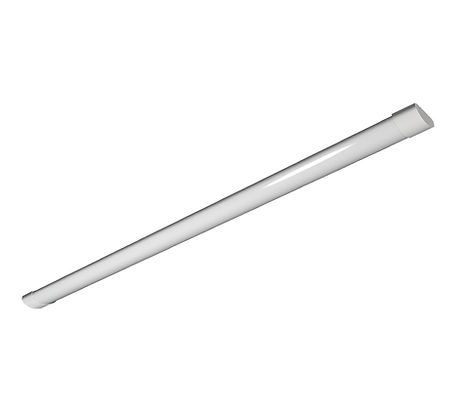 With a design history rooted in innovation and versatility, the PJF2 parking garage LED lighting is the perfect solution for modern parking garages. Thanks to its low-profile linear strip design and best-in-class energy efficiency, this lighting system offers outstanding performance, value, and reliability that cannot be found in other systems on the market today. Whether you are looking to light up an entire parking garage or just a single parking space, the PJF2 has you covered. So why wait? Improve your parking garage's illumination and efficiency with the reliable and cost-effective PJF2 parking garage led lighting system today!
Parking garage LED lighting: 27w LED Tubes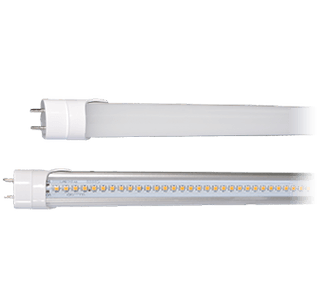 National LED's PJF2 is a low-profile linear strip that offers outstanding value and energy efficiency without compromising illumination. Designed for versatility, the PJF2 provides best-in-class performance for virtually any indoor lighting need. It's ideal for parking garages because it offers high output and reduced energy consumption. The light is also resistant to vibration and corrosion, making it durable enough to withstand the rigors of parking garage use. With its long lifespan and low maintenance costs, the PJF2 is a smart investment for any parking facility.
If you're looking for quality parking garage led lighting, contact National LED. We can provide you with high output led lights that will help keep your parking garage well lit. Our parking garage lights are available in a variety of styles and sizes to suit your needs. We also offer a variety of financing options to help make your purchase more affordable. So don't wait, call us today and let us help you find the perfect parking garage lights for your needs!